News and Events
Mayor of Prescot 2020/21
Mark was elected Mayor during a year like no other. With few official functions to attend he turned his attention to fundraising and friends, family and residents have been extremely generous and have enabled him to raise what is believed to be a record breaking total of over £6600 for the Mayors Charity. This enables him to continue the Mayors legacy to donate to many local Charites and organisations. Recipients included local Friends groups, Childrens football teams, a local Hospice, Scouts, Brownies, Cadets, the Dogs Trust and many others. It has also enabled him to create several new opportunities for both our younger and older residents via Free MMA and Yoga sessions. However his crowning achievement must be the creation of a new 'Back to School Help Fund', where residents can simply ask for help and local Primary Schools can provide gift cards donated by the Mayors Charity for 100 pairs of brand new shoes for those most in need. This will run alongside Prescot Town Councils highly successful School Uniform recycling scheme. It was a very strange but ultimately rewarding year.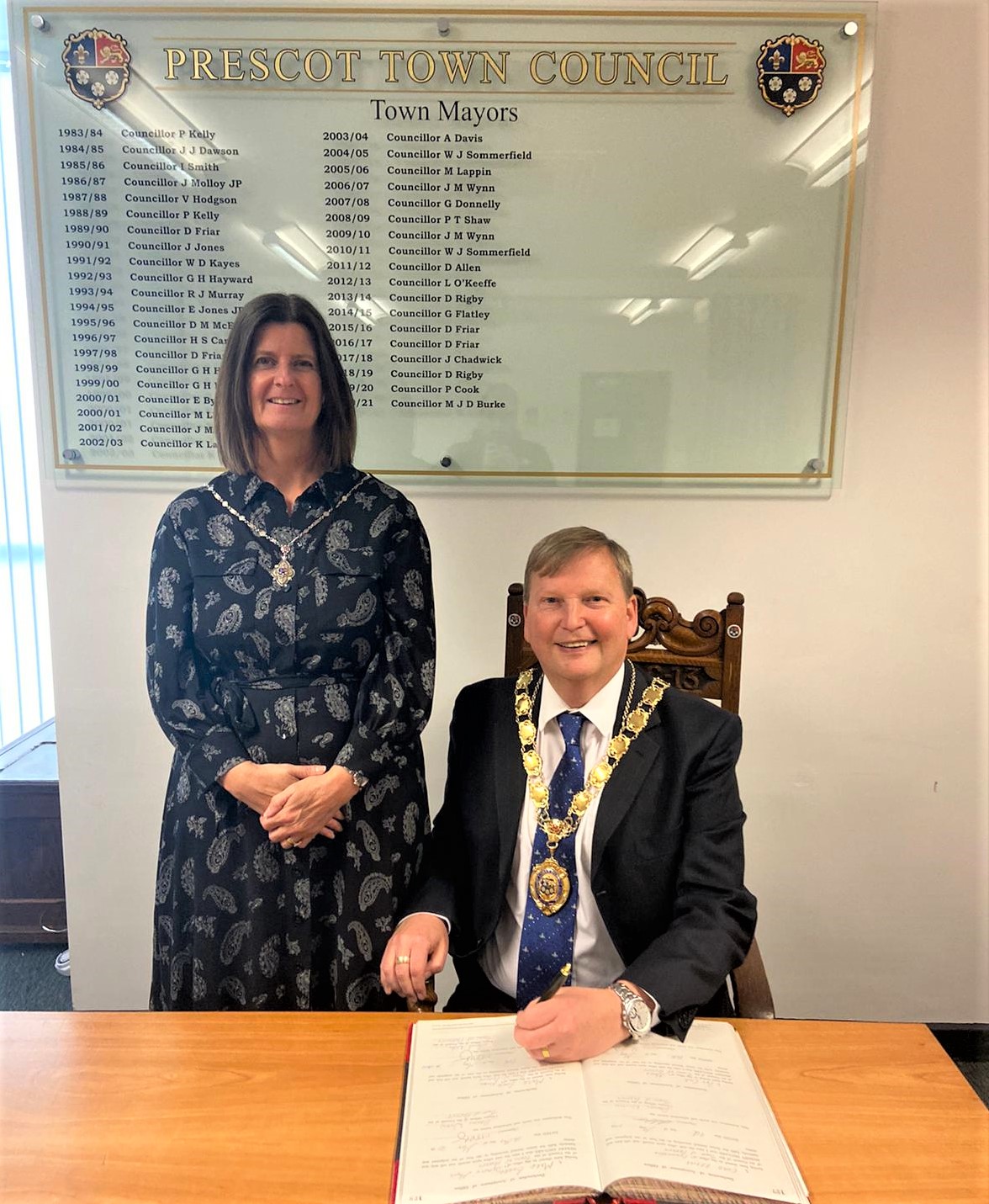 ---
Deputy Mayor of Prescot 2019/20
Mark was elected Deputy Mayor of Prescot for the year 2019/20. He is pictured here at one of the charitable events he was asked to attend.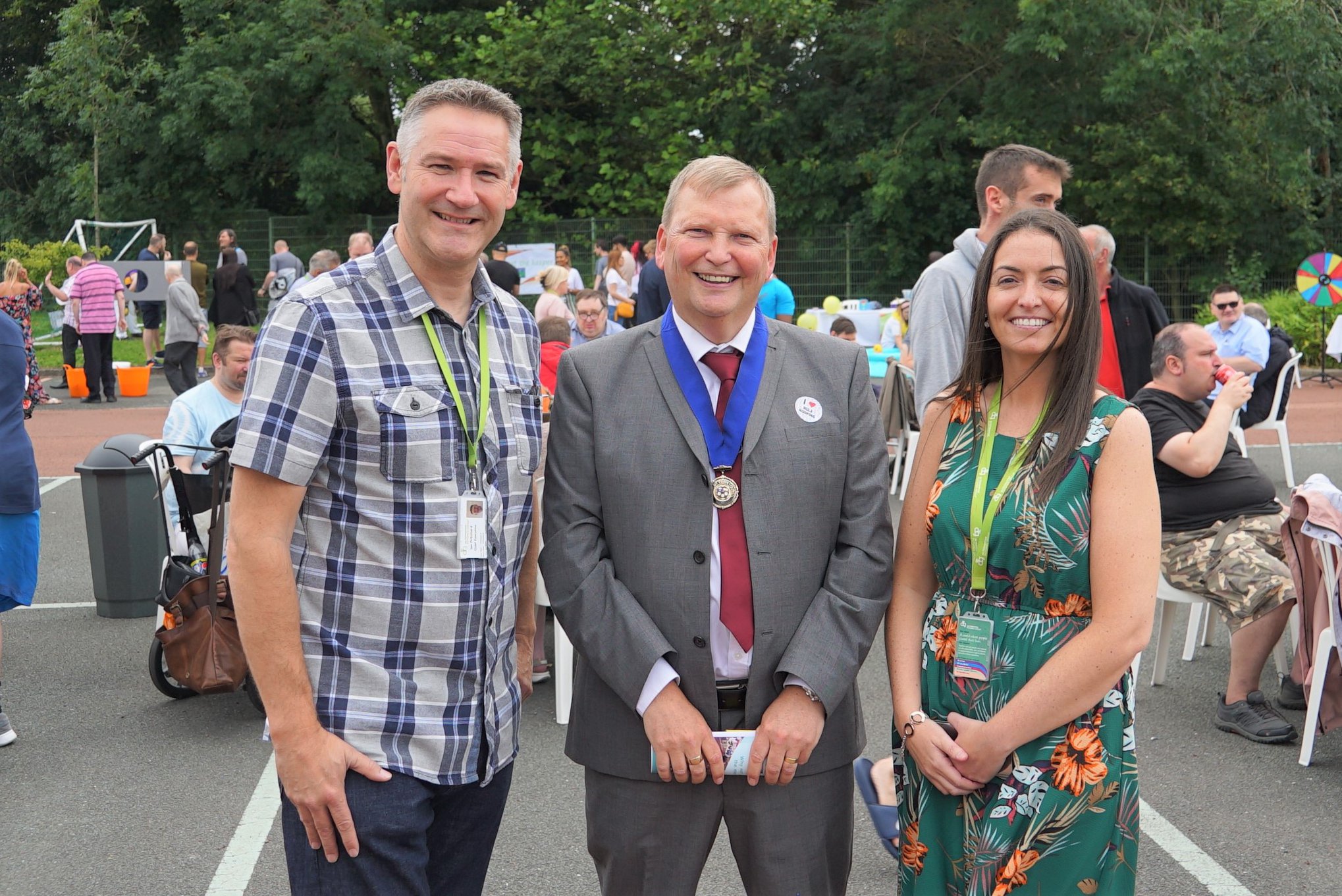 Santa Dash
After climbing Snowdon for charity last year, this year Mark competed in the famous Liverpool Santa dash, again for charity. He raised over £600 for Whiston Juniors football club where he is currently Chairman. Anyone wishing to donate to this famous local grassroots junior football club is more than welcome to drop into our office to discuss the matter further.

Save our NHS
Cameron Mackenzie are proud to sponsor our local SAVE OUR NHS campaign. With fantastic facilities on our doorstep at Whiston Hospital and St Helens Hospital this group of volunteers are fighting for all of us. For more information check out their facebook site at nhs/sos st helens and whiston.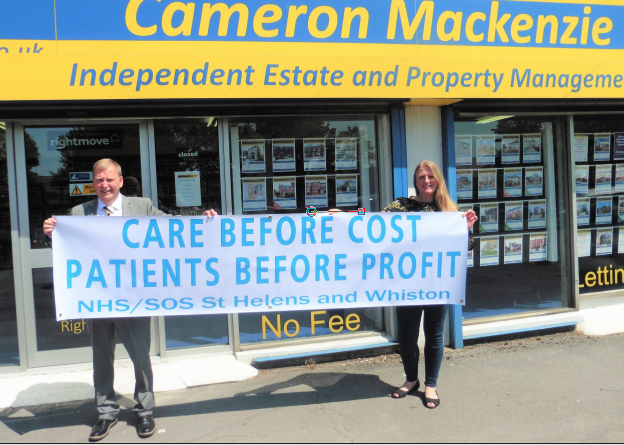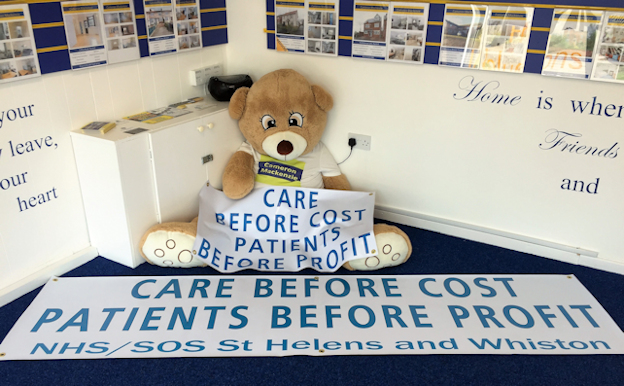 ---
Friends of Eaton Street Park
Cameron Mackenzie sponsor Friends of Eaton Street Park. This is a local Park in Prescot that has seen major improvements thanks to a loyal group of local residents who have banded together to continually improve a community Green space and they are constantly fundraising to improve it. Details can be found on Facebook at Friends of Eaton St Park. Donations are welcome.
---
Save our Greenbelt Campaign.
Whilst many would question why an Estate Agent would be against building more houses Mark explains" Knowsley Council recently approved plans to release part of the Greenbelt in the Borough for potential development. I welcome the development of new housing but I do question the plans on where they should be built. Indeed I was also part of the group that recently fought against shocking proposals to actually build houses on our parks! Thankfully they have been stopped. I will continue to campaign to preserve our local green spaces for future generations. I believe that we should build houses in the right places with the infrastructure, education, health and leisure facilities to match. Once our greenbelt is gone its gone forever."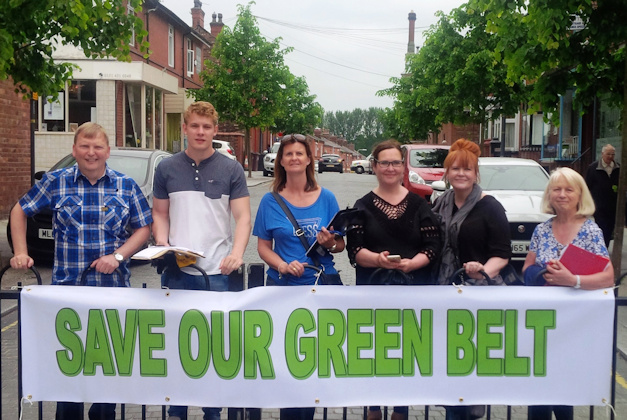 ---
Cameron Mackenzie have sponsored local Junior Football Club Whiston Juniors since 2005. Mark has been Vice Chairman at the club for several years. Mark's hobbies have included managing a team which he has done since they were 5 years old. This team has won an incredible 93 trophies including The Paris Champions League whilst touring in France and the prestigious Liverpool Champions League a bit closer to home! They completed a memorable League and Cup double in 2013 to finish the season with 13 trophies. In 2016 they toured Holland. Whiston Juniors are always looking for new sponsors for their many teams and can be contacted via our offices.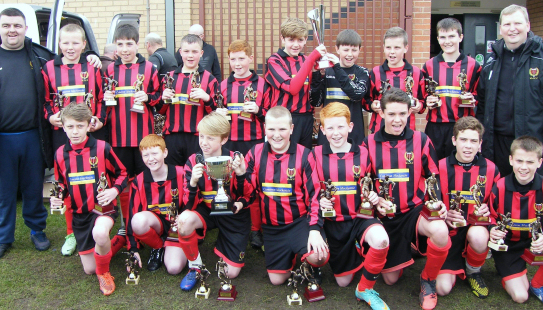 Cameron Mackenzie Rainhill & St.Helens Mini Soccer League
September 05 saw the launch of the newly founded Cameron Mackenzie Rainhill & St.Helens Mini Soccer League. The new league caters for 44 teams at Under 8, Under 9 & Under 10 levels. Peter Hughes, Hon Secretary for the League commented, "This is a great day for local soccer! Since the F.A. determined that mini soccer was the way forward we have worked tirelessly to form a League to help develop local children in these age groups. The demand from local teams has been overwhelming and we are delighted to see this League launch today. This is where we may find the future Gerrards, Owens & Rooneys but most importantly it is where you will see children of all levels enjoying themselves every week. We would like to thank our main sponsors, local Estate Agents Cameron Mackenzie, for helping make this dream a reality."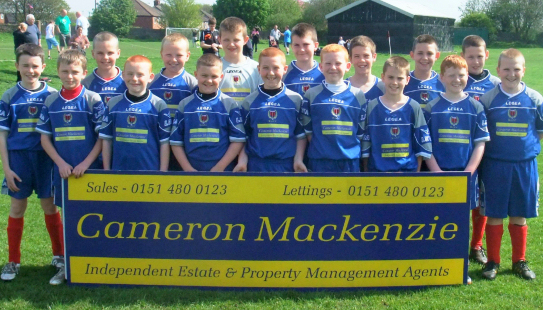 Cameron Mackenzie sponsor two of our local teams. Brian Ledsham, Secretary of Whiston Juniors explains, "We are an F.A. Charter Standard club established in 1985. When our sponsor for our under 9's team dropped out at the last minute we were left in the lurch. We were in urgent need of new kits for both squads. Luckily Cameron Mackenzie stepped in and we were able to purchase the kits we needed." Mark Burke added, "We were glad to help such a well known and successful local Club. Steven Gerrard started his career with Whiston Juniors and we've already sold one house to him! Who knows, one of these 9 year olds might be the next Gerrard. We just want to help give them a chance. Cameron Mackenzie are committed to helping local people. We also sponsor the successful Under 7s team who have already won their first tournament at Everton F.C."
Cameron Mackenzie have now sponsored seasons 05/06 and 06/07. The League has expanded to encompass an Under 7s Division and now has 57 teams. Cameron Mackenzie now also sponsor Rainhill Cricket Club.